Behind The Glasses
Looking for some fantastically cool and nerdy blog to spark your inspiration? Here is one of the best design, geek, pop culture blog around!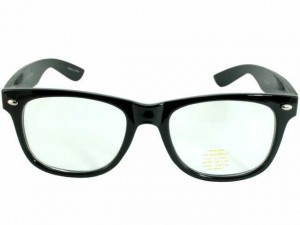 No matter what you get geeked up about, there's a good chance that you'll have some face time on this blog.
This blog actually tackled nerdy things as well as topics and updates in social media, digital photography, eco-friendly living, expectant life, and many others. It is also rich with gorgeous, vibrant pictures about relevant topics. However there is an additional side to this author that you do not know. Behind this blog is a blogger who always sits in front of a computer. Can you consider that a nerd-type blogger? Yes, I guess. But proudly speaking, she's now starting to engage and gain good friends met on the net. Who know, maybe in just few months, she's no longer considered a nerd. Right? 🙂
Well, if you would like to know more about the author, you can visit the about page.
Thanks for reading!